[Foreigners] Actively hiring web site developers!
To foreign national software engineers who are working in Japan or overseas.
Digital Circus is actively recruiting foreign developers.
We promote diversity, global values and the open exchange of ideas, regardless of nationality or gender.
Apply
About Digital Circus
We support clients with their internet technology needs
We support clients with their internet technology needs.
Digital Circus uses the latest Internet technologies as a weapon to develop web systems, websites, and smartphone apps to support customers' business activities.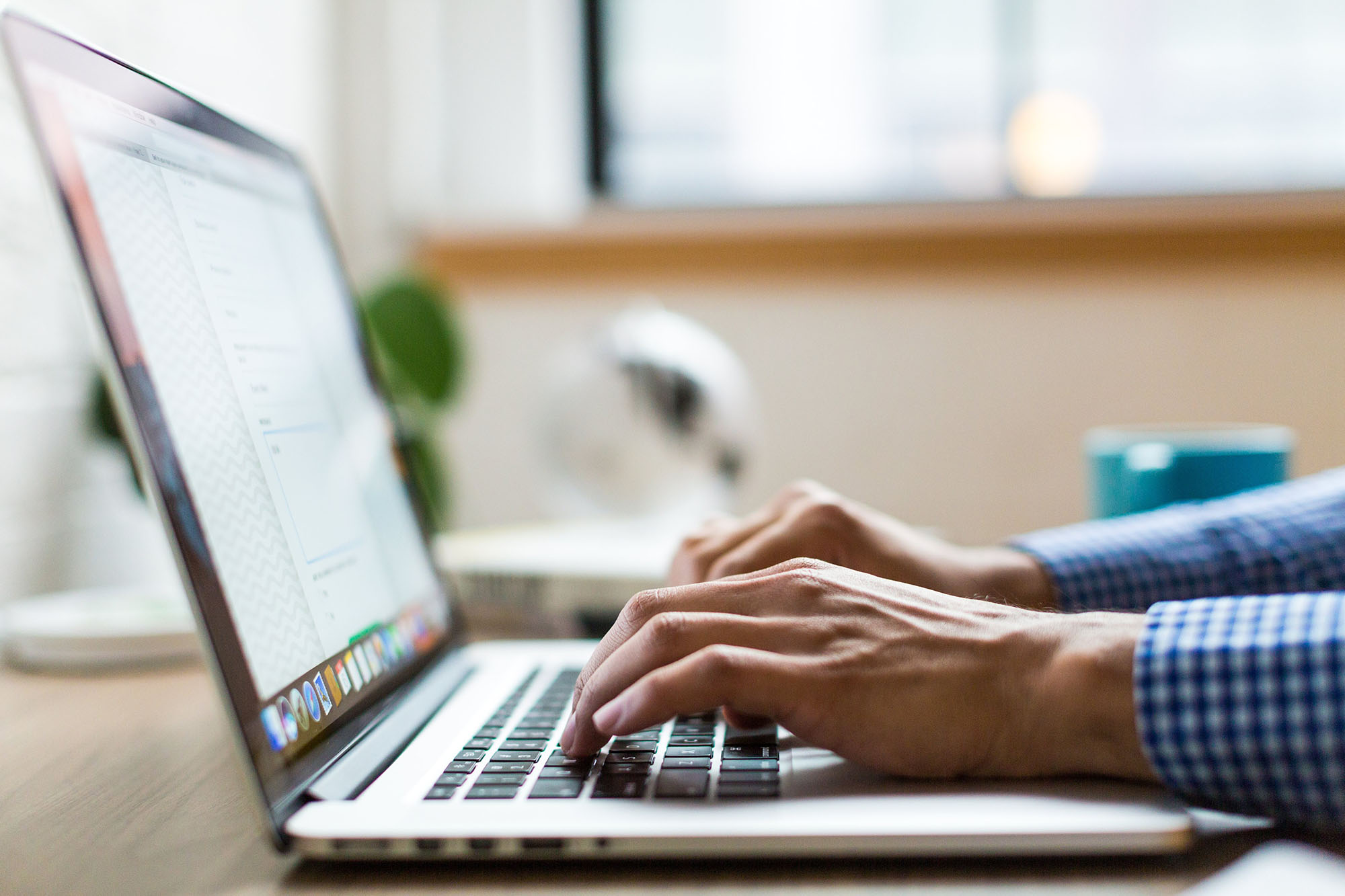 Building websites using Drupal

Digital Circus uses Drupal, an open source CMS (software for efficiently managing content), to build websites.
Drupal is one of the most popular open source CMSs in the world and has been widely adopted by established organizations such as NASA and governments to make their websites.
Drupal's market share in Japan has been rapidly increasing, and it is now the most popular CMS in Japan due to its rich features, ease of customization, and high security.
Digital Circus has been certified as an official support partner of the open source CMS Drupal, and we are promoting and supporting Drupal in Japan as the company with the strongest track record and technical capabilities.
Global operations, including actively contributing to the Drupal community
Digital Circus is an international environment where engineers of various nationalities (Korean, Chinese, Vietnamese, Thai, Russian, Egyptian, German, etc.) have been involved since its inception.
There are various reasons why we become interested in Japan, such as friends who are Japanese anime fans, but what we all have in common are technological skills and a proactive attitude that makes it so we don't even notice the language barrier.
Drupal is developed and maintained by communities around the world.
Every year, there are frequent community events related to Drupal, but the largest Drupal conference, "DrupalCON", is held over a week with thousands of developers and designers / business professionals from all over the world.
Digital Circus actively participates in events not only in Japan but also overseas, contributing to Drupal's community activities.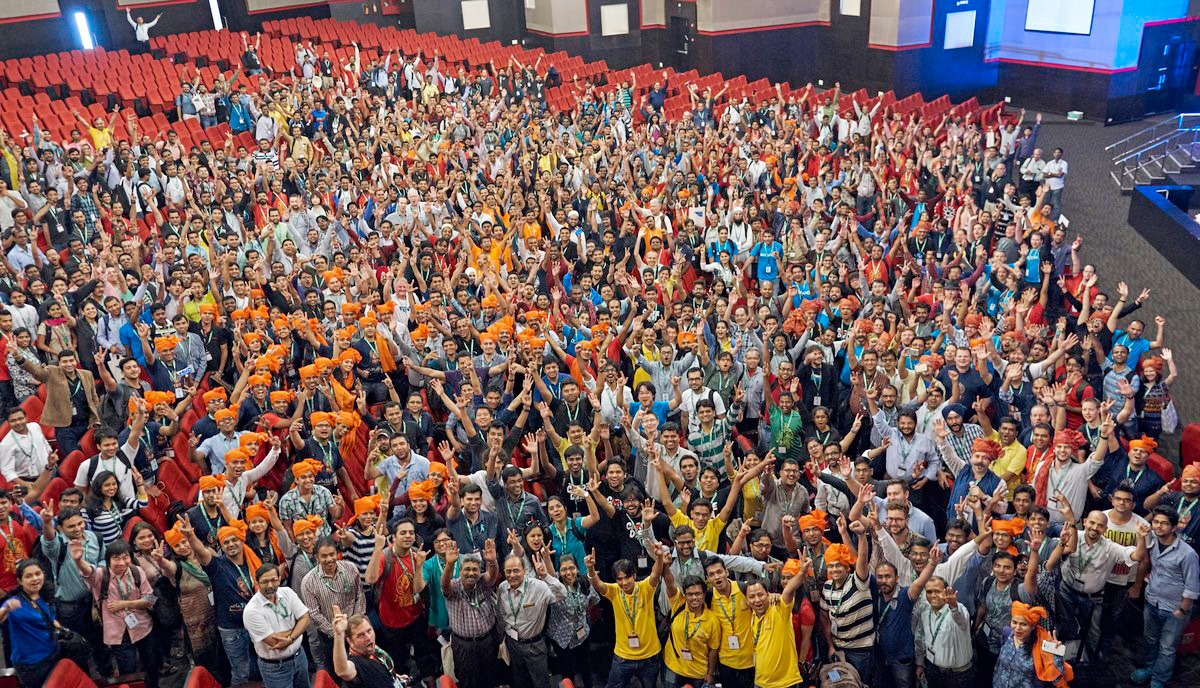 The Digital Circus Work Style
We employ team communication focused Scrum development
Digital Circus introduced scrum development, which emphasizes team communication, and holds daily scrums (morning meetings) and sprints (meetings of goals, challenges, and reflections) for each development team that employs scrum (agile development). We aim to be a self-organizing team that is autonomous and emphasizes transparency.
The company's official language, used at meetings, etc., is Japanese. All members converse in Japanese and work requests are also in Japanese. In an environment like this, non-Japanese members are able to improve their Japanese language skills and learn to communicate smoothly.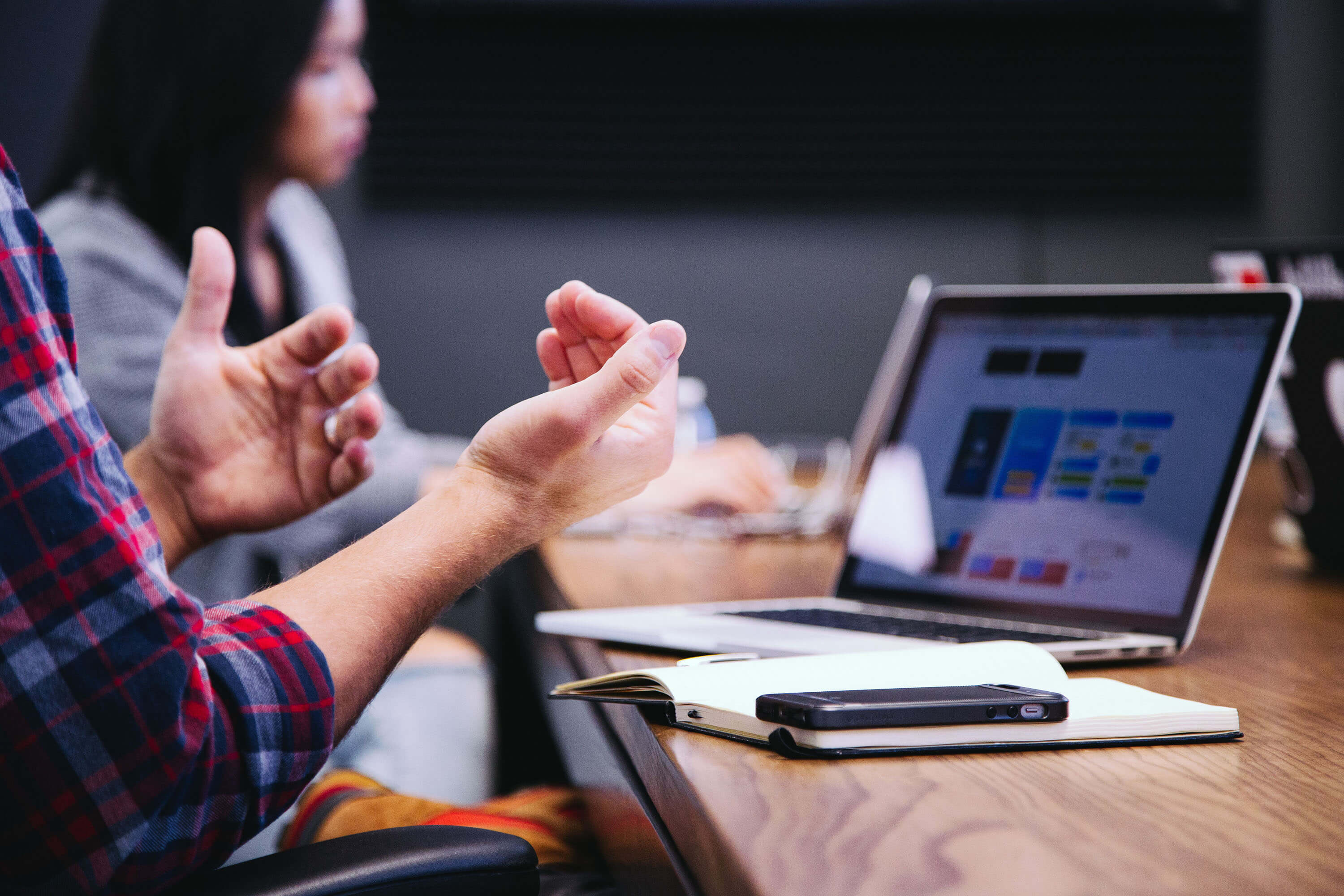 A place where everyone can freely exchange ideas as equals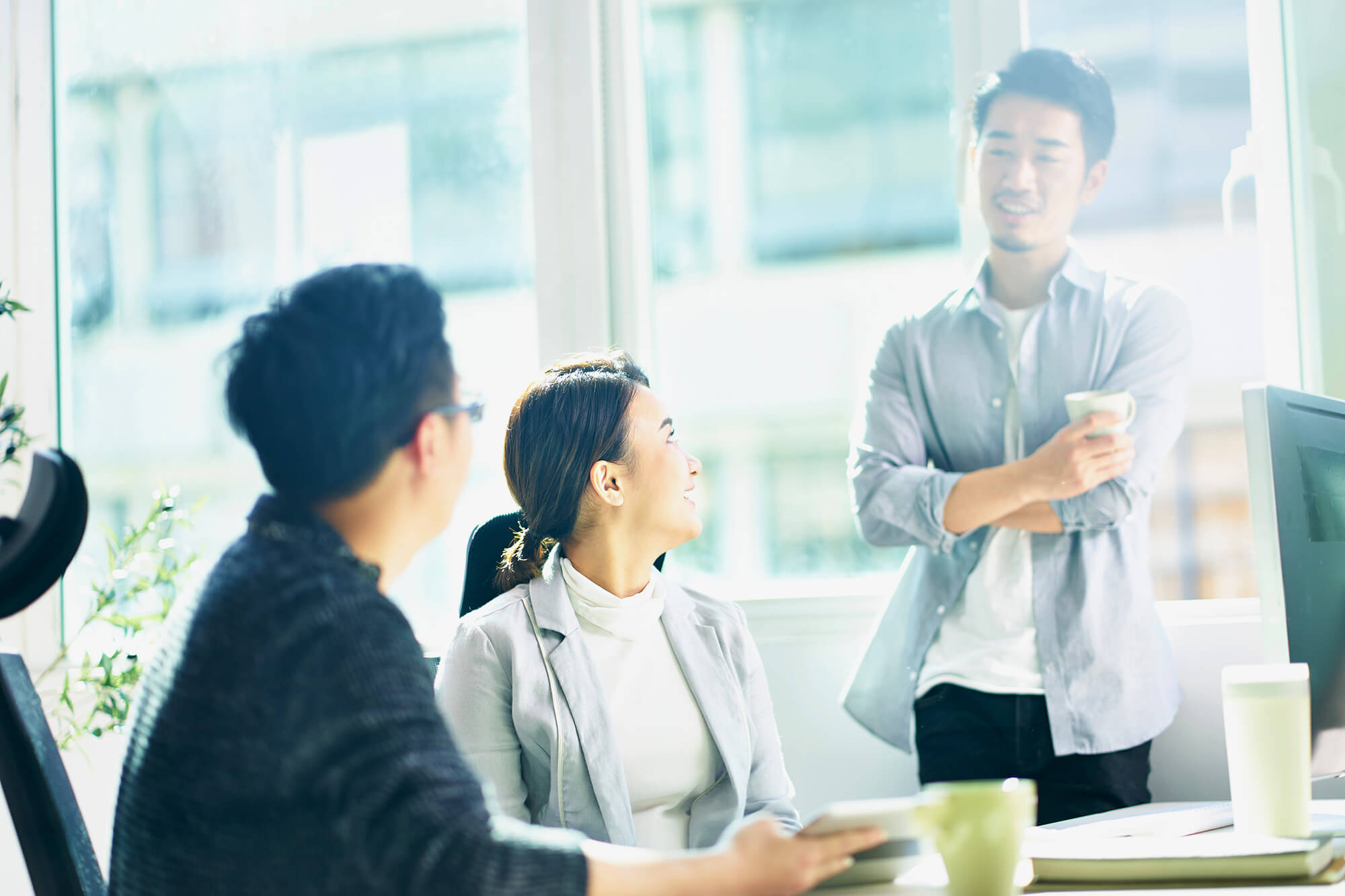 Work with a team of 3 to 10 people. Each team will share their daily progress and issues and work together in cooperation.
It is a highly flexible environment because it is important to create an environment that makes it easy for members to focus on their work. What if we did it this way?How about this expression?A defining characteristic of Digital Circus is that everyone is considered equal, so even at meetings, everyone can speak freely.
Furthermore, almost all team members are Drupal engineers.
Evaluations that achieves fairness and objectivity
Every year, a 360-degree evaluation where each member makes an evaluation of all other members and also receives an evaluation from all other members is done. This evaluation process that achieves fairness and objectivity has led to increased motivation.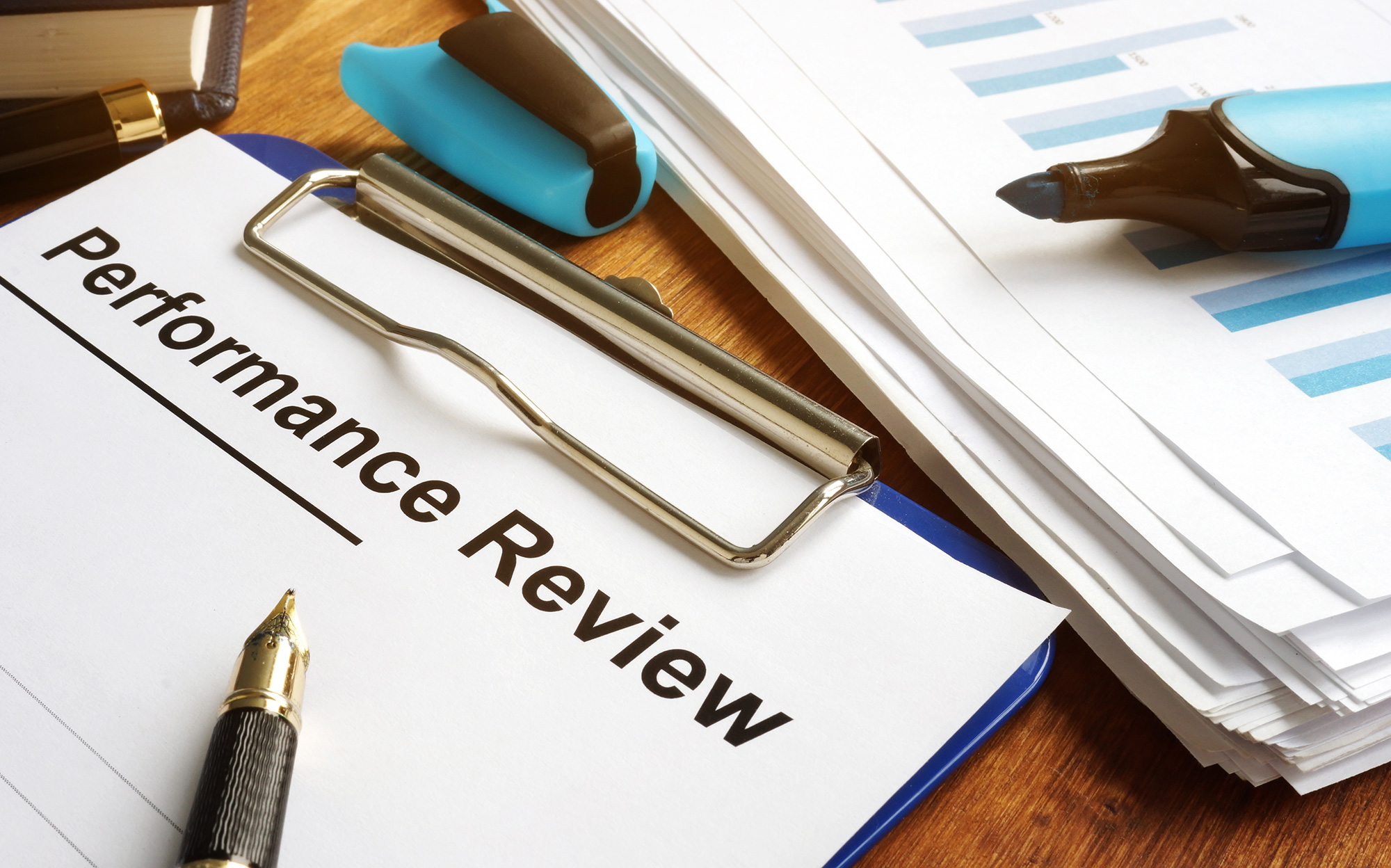 Diverse career paths, not just engineers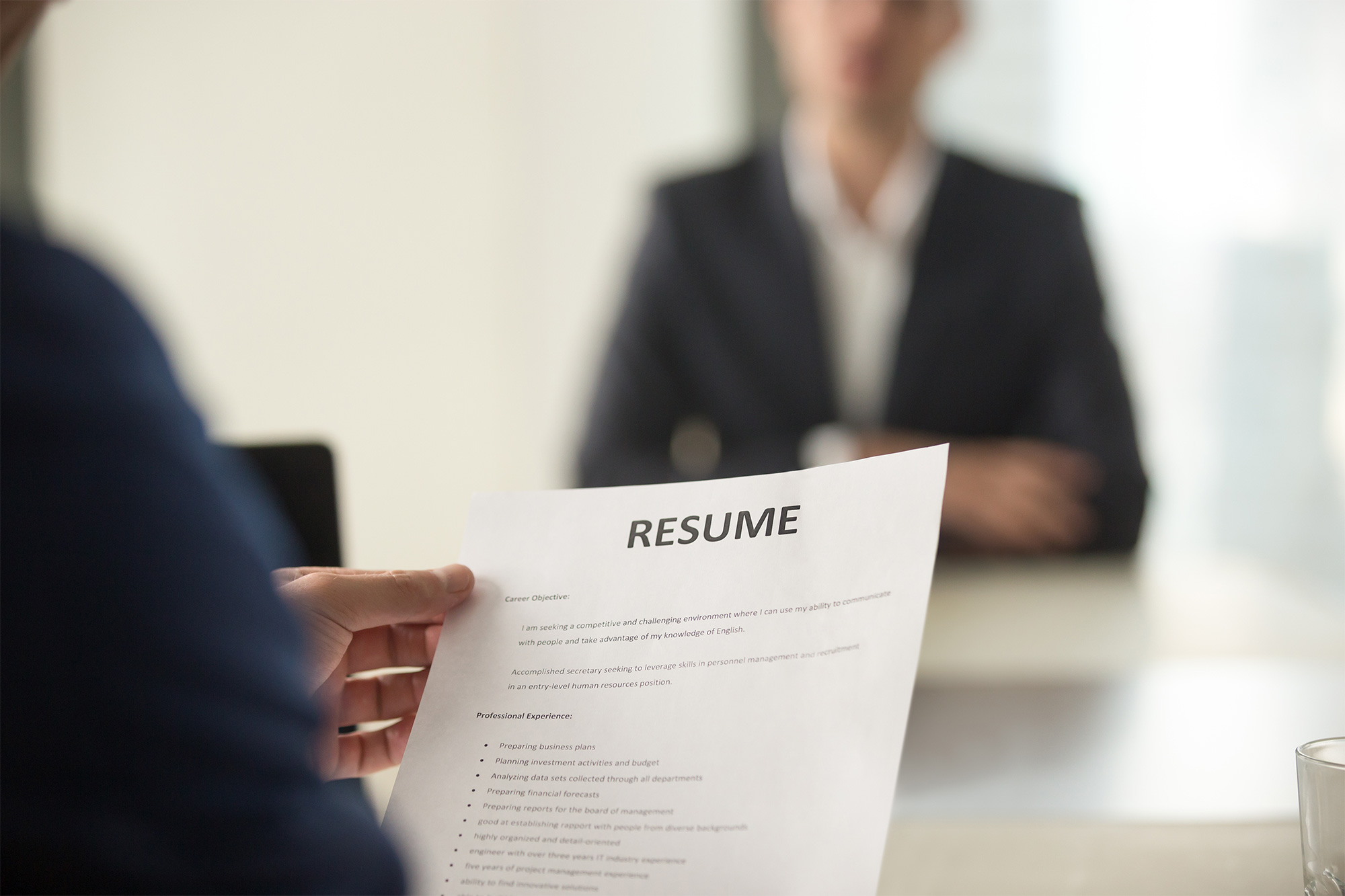 In addition to program development, the position has many tasks such as customer request interviews, document preparation, setting up CMS settings, quality control (testing), and operational support.
Even those with no program development experience can learn about technology while performing other tasks. In the future, there will be various career paths not only limited to engineers but also project managers and quality managers.
Remote work and using headphones in the office are also possible
Remote work and using headphones in the office are also possible. Work in your own style that makes it easy to focus.
Background music is played in the office, so it is a relaxed atmosphere. You can also use headphones, so you can work while listening to your favorite music.
Also, remote work and telecommuting are permitted depending on the environment, situation, skills, etc., whatever work environment is easiest for you to concentrate.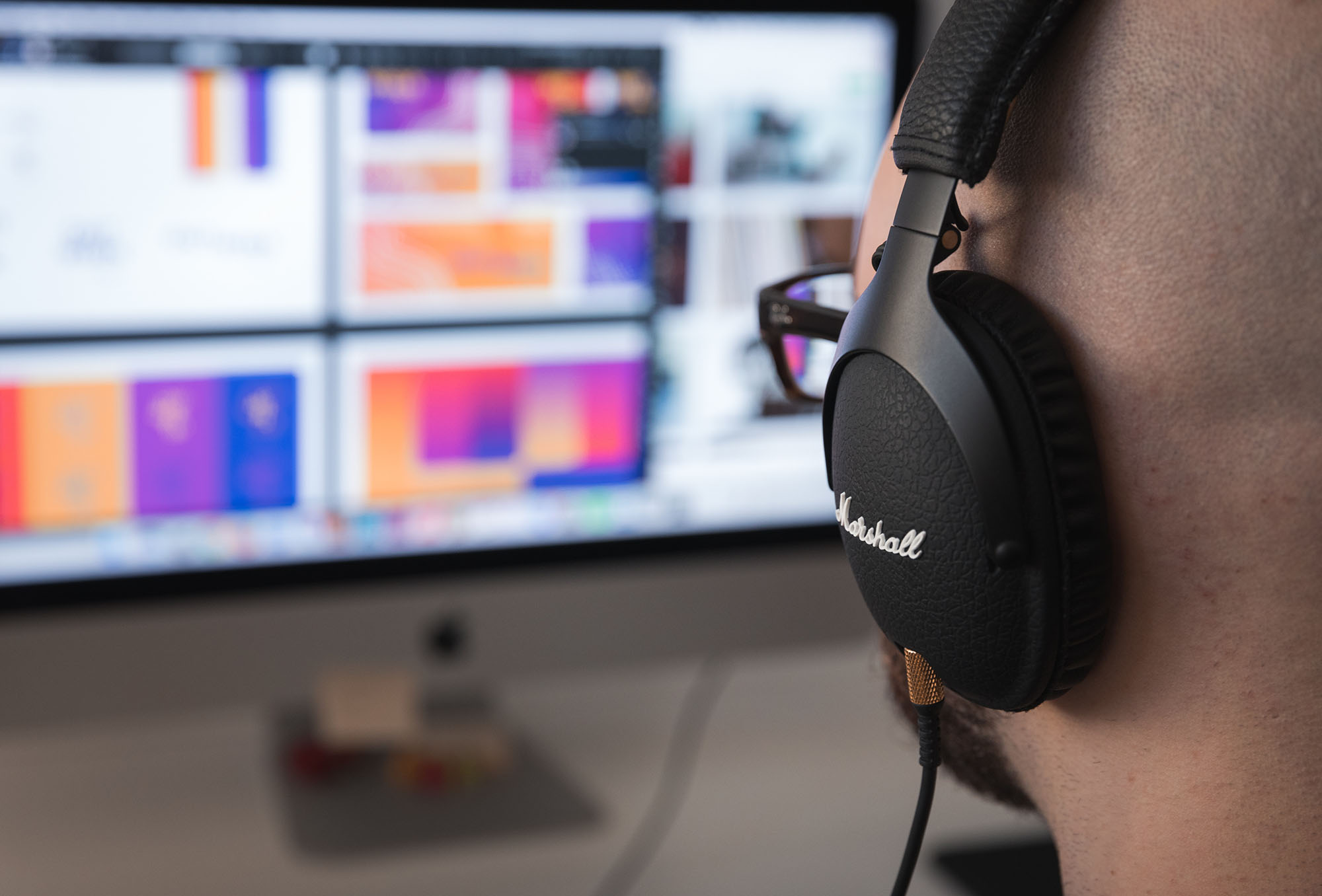 Digital Circus Development Process
Digital Circus employs a 2-week sprint development timeframe.
Conduct a planning meeting on the first day of a sprint, and the team decides what tasks to perform in that sprint.
All tasks are ticketed to Redmine.
The planned man-hours and actual man-hours are recorded on the ticket so that the burn-down chart can be displayed.
Review the previous sprint and carry out KPT *1 at the next planned meeting.
*1 Write on sticky notes what went well during that sprint (Keep), what were problem areas (Problem), what you want to try in the next sprint (Try) and share it with the other members.
Digital Circus development environment / flow
Developers use MacBook Pros (13-inch or 15-inch as desired) and 1-3 external displays.
GitLab, which is managed in-house, is used for source code management.
When the developer decides the task to be performed, create a branch for implementation in GitLab, and when implementation is complete, create a merge request (MR, pull request referred to on GitHub) to the development branch. At this time, an automatic test is performed and any errors are displayed on the MR.
Another developer who saw the MR reviews the source code and merges it if it looks good.
If the developer or a member of the team does as acceptance test and it is OK, the ticket is given to the QA staff.
QA reviews the test results and adds tasks to the release plan.
GitLab + GitLab CI / Jenkins is used as the CI / CD environment.
As a result, the developer code is automatically reflected in the internal verification environment, unit test execution, code formatting, and the production environment.
Digital Circus Employees and Corporate Culture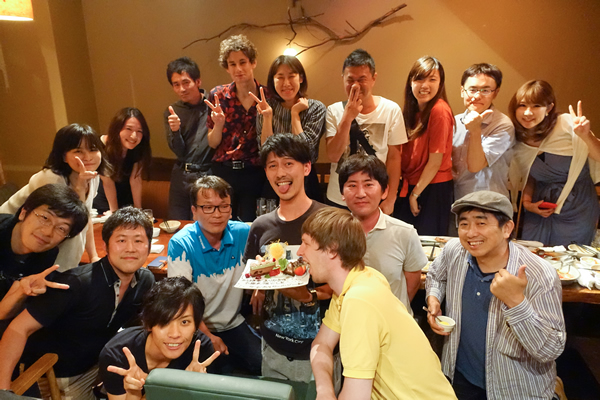 Digital Circus has members who like to enjoy life "working hard" and "playing hard".
We are looking for people who want to enjoy life with such members.
Digital circus members come from various backgrounds and overflowing with individuality.
With the motto of "freedom", "open" and "fair", we value "passion", "teamwork", "humor" and "creativity".
We want to be a group that uses Internet technology to convey excitement and dreams to people.
If there is anything that comes to our minds, we say it.
Technologies / Tools Used
PHP
AWS
EC2
S3
RDS
Drupal
MySQL
CloudFront
Vagrant
VirtualBox
Jenkins
GitLab
PHPStorm
PHPUnit
Behat
Docker
Ansible
GitLab-CI
Redmine
Slack
AdobeCC
Google Analytics
I talk to a few foreign engineers working in Digital Circus!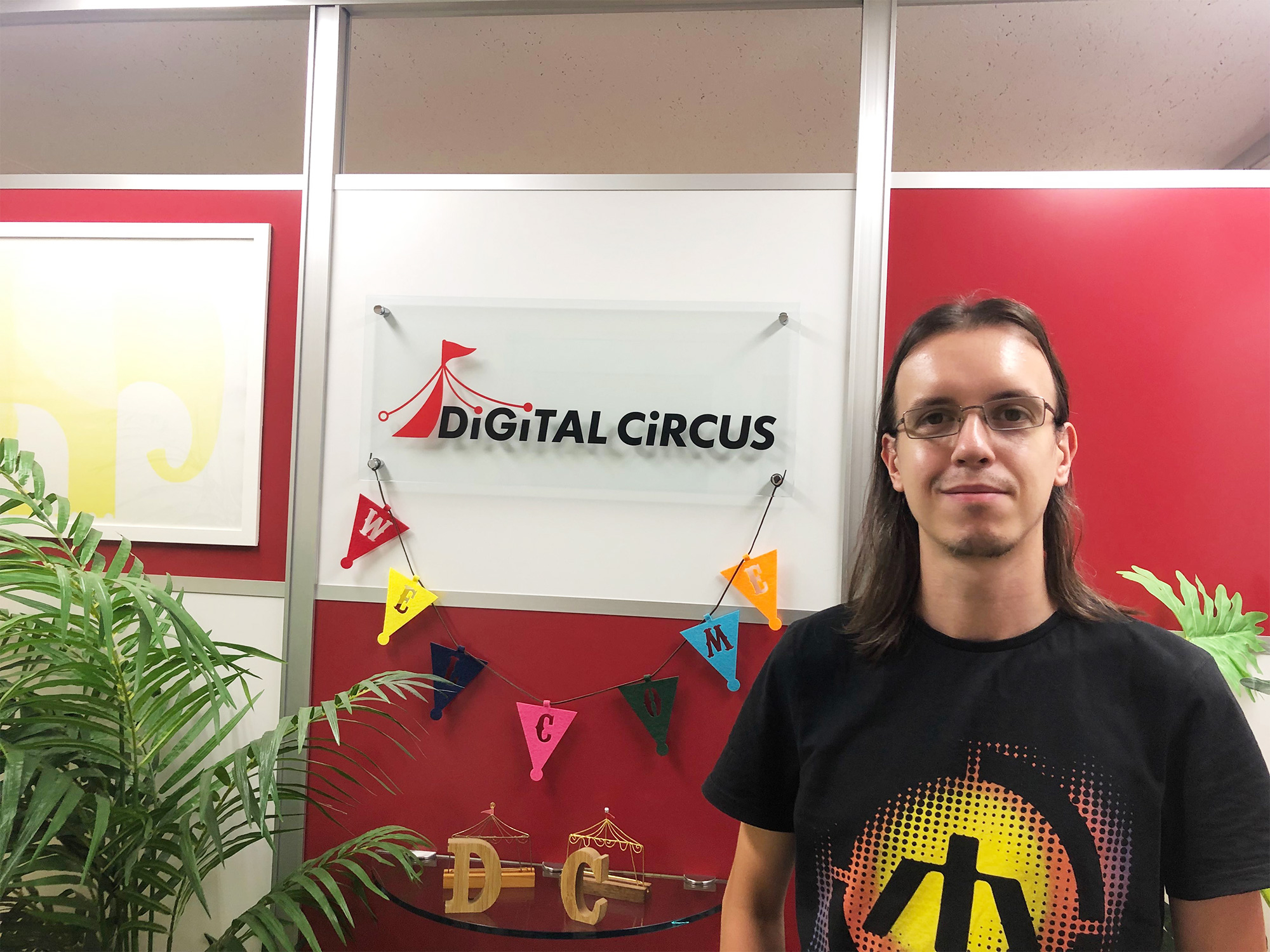 Do you have any thoughts about getting a job in Japan?
When I was a university student, I studied optical fiber. At that time, Russia had a strong recognition that Japan was the world's leader in fiber optic technology.
So, I became interested in Japan while learning about optical fiber.
My desire to live and work in Japan grew, and eventually I decided to work in Japan.
Please tell me how to find a job. (Community, referral company, etc.)
There are several ways.
First, there are organizations that assist with introducing you to companies like Hello Work and career change sites (Rikunavi, DODA, etc.).
Also, if you plan to go to a Japanese language school, you should listen to your teacher's advice.
Introductions from friends and acquaintances is also a good way to find a job.
How did you join Digital Circus?
Since my friend worked for Digital Circus, I heard a lot from that person.
After that, I checked out the Digital Circus website and thought it was a good company, so I applied.
Did you find any problems or difficulties as a result of working for a Japanese company and moving to Japan?
For me, Japanese is still difficult.
It takes time for me to get used to it because the Japanese used in everyday conversation is different from the language and terms used at work.
Also, unlike Russians, Japanese people often don't say their true feelings directly. So being able to read between the lines is important.
Please tell us about your career since joining the company.
I didn't have any IT work experience, so at first, I studied a lot from simple things.
At the same time, I did simple tests to get used to the system.
As an inexperienced person, programming was difficult, but after a few months, I was able to do a little work that required some programming.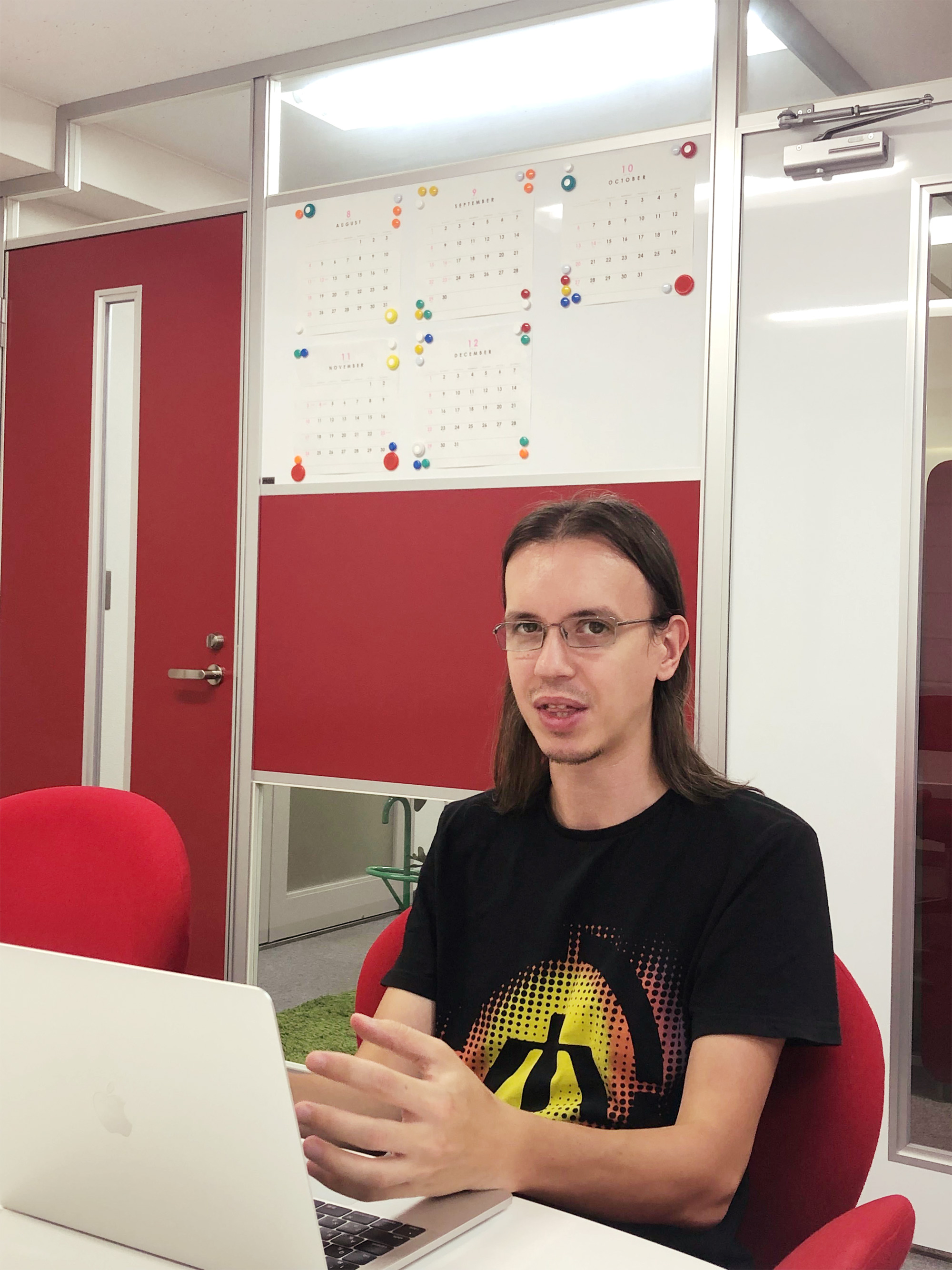 What kind of career do you want to have in the future?
It's only seven months since I joined the company, so I would like to continue studying while doing work that I can actively participate in.
Eventually I would like to become a professional developer so that I can teach other people web development.
What do you think is a good thing about Digital Circus?
It's a very easy work environment.
And you can choose your working hours to some degree.
And the members in the company are kind, so they will explain in detail any question you might have.
What kind of support do you like from the company?
Since Digital Circus is an environment where work is very easy, I don't have any problems at the moment.
However, for foreigners who have just arrived in Japan, I think it would be good if there were some easy-to-follow study courses for new employees (characteristics of Japanese companies, basics of working methods, basic study of Drupal, etc.) and mentor-like personnel.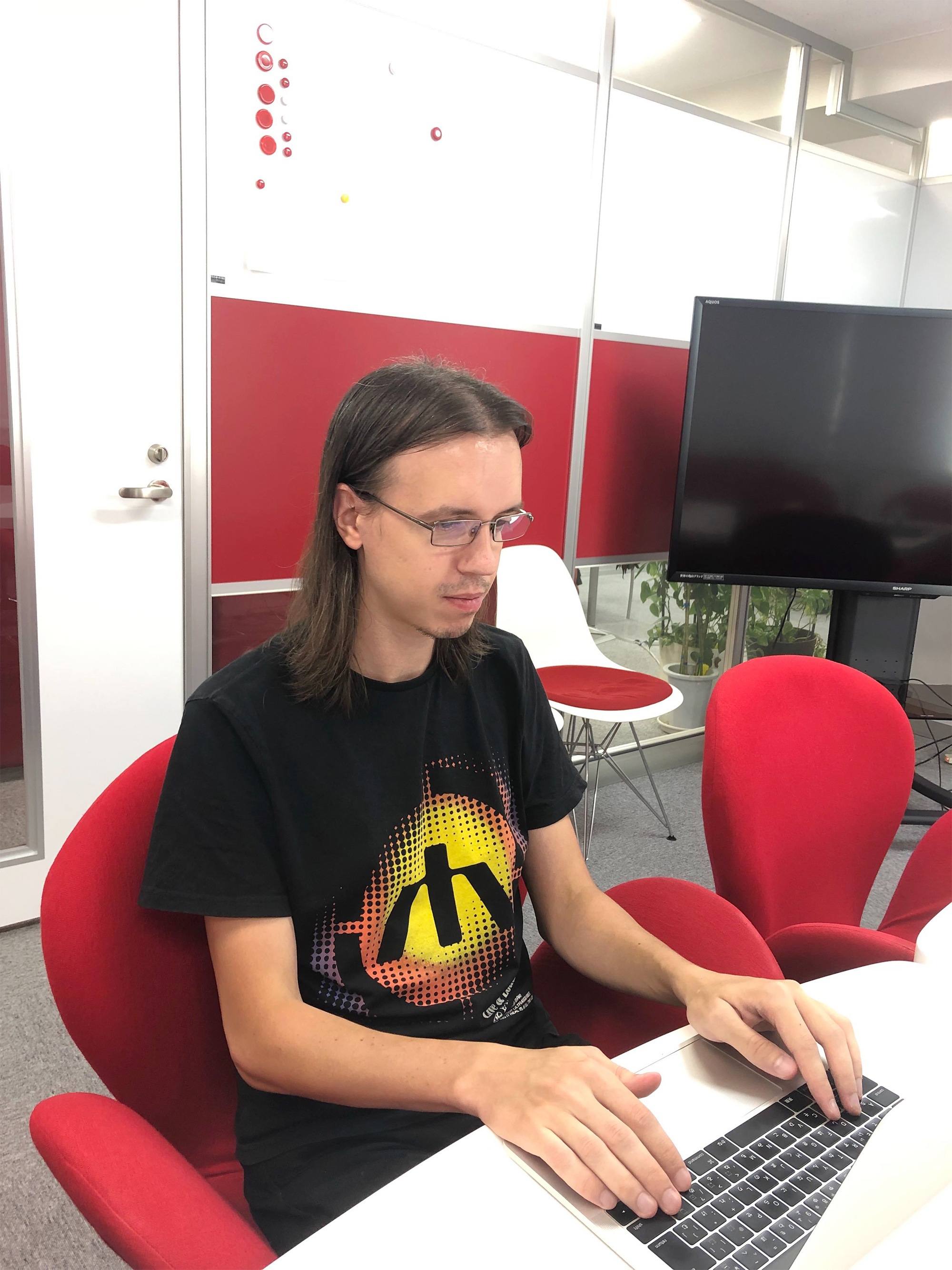 How do you overcome the language barrier?
Fortunately, the company understands that I am a foreigner, so they explain everything in easy-to-understand Japanese.
I really appreciate it.
And basically, when working, you use a translation tool in your browser.
Have you ever felt any problem areas before and after joining the company?
Yes. Since I was not experienced with IT, it took me time to get used to the terminology.
My educational background is not so good, so I knew that I had to study a lot.
Do you have a message for foreign nationals considering employment in the Digital Circus?
Everyone in the digital circus is kind, so don't hesitate to apply.
Representative message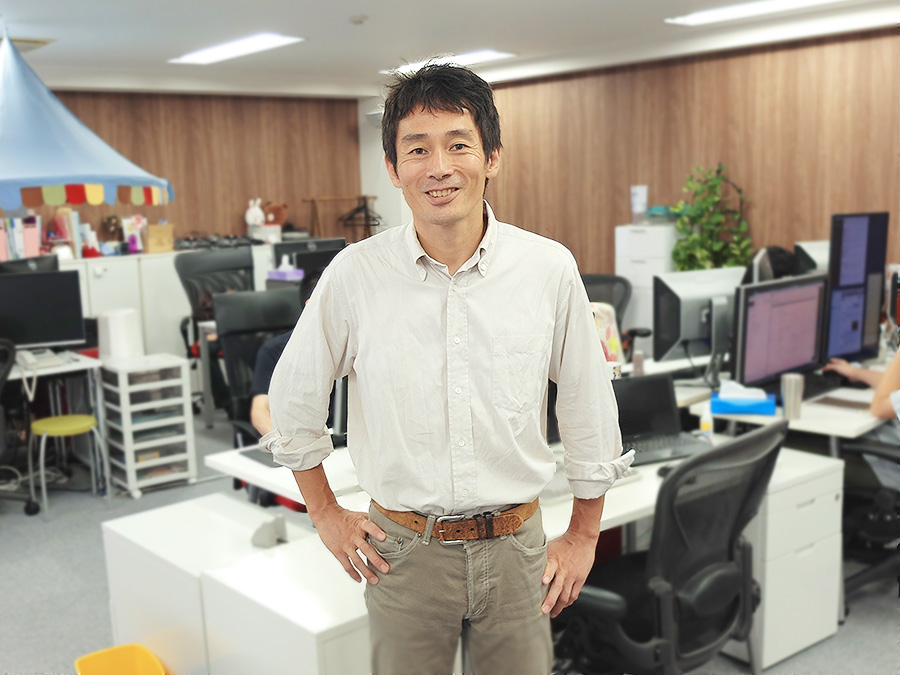 As a result of the entire world focusing on economic growth and productivity in the 20th century, environmental problems and mental health problems in the workplace have occurred mainly in developed countries. In the 21st century, business activities that consider the environment and mental health will be required as a reflection of this. We at Digital Circus are doing business to transform the Japanese business community by introducing the know-how to use open source.
Even when the company was founded, I was always thinking about "creating and maintaining a free, open and fair space in a constrained business society". The starting point was that I was always feeling uncomfortable throughout my career as an office worker, feeling like "This isn't where I belong."
Overwork, burying your personality, disagreements, not taking long vacations, women not being able to play an active role ... This company aims to break down the typical pattern of Japanese business society and focus on individual values and way of life. While it may seem inefficient at first glance, it is a an effective strategy in the long term. For this reason, we respect the individual circumstances and wishes of each employee and have introduced many flexible work styles and reward systems such as working from home, working three days a week, working overseas, and incentive systems. Our goal is to develop a Digital Circus that can be a role model to change society.
We are looking for people who will change the world together with our Digital Circus members。If you are interested, please drop in at our office. We are waiting for you.
Representative Director (Team Leader) Ken Taguchi
Application Requirements
Target applicants

Foreign nationals working as engineers overseas / in Japan

Web development (server side engineer) More than 1 year of experience
More than 1 year of experience in PHP

Position

Web development engineer using open source CMS "Drupal"

Main responsibilities

Define requirements: Organize client requirements and share goals. In many cases, materials such as wire frames are created. At the same time, the ticket is registered in the ticket management system (Redmine).
Design: Decide how you want Drupal to achieve your requirements and document them so that they can be communicated to developers. If necessary, the ticket is divided into scales that can be implemented in half a day to a day.
Development: Development proceeds on a per ticket basis. Development is done on your own PC, and when completed, push the source code to Git.
Code review: An engineer besides the developer of the code will review the source code.
Test: Test whether the implementation is correct.
Release: Releases deliverables to the production environment in batches.

Some projects can be configured from the Drupal management screen, others are mainly targeted for HTML, CSS, and JavaScript as theme development, and others are implemented as PHP modules.

Employment type

Full-time employee (no fixed period)

Working hours

9:00〜18:00 or 10:00〜19:00 (Adjust by yourself) * Actual work 8 hours

Salary (annual salary)

5-8 million yen
* Breakdown (basic salary + fixed overtime compensation + bonus)
* Social insurance system (health (union) / welfare / employment / work accident)

Transportation allowance

Monthly commuter pass payment (up to 30,000 yen per month)

Bonus

October (year-end performance bonus)

Salary Review

November

Overtime

0-30 hours (average)

Holidays

2 days off per week
National holidays
Paid leave (summer vacation, long vacation possible)
New Year holiday

Trial period

6 months

Benefits / system

Participation in internal / external study sessions / conferences
DrupalCon participation (overseas conference)
Moving support
Qualification acquisition support
Internal referral recruitment system
Team get-togethers
Medical checkup
Remote work (Remote work / telephone system may be used depending on the environment / situation / skills, etc.)

Please see the welfare / benefits page for details on each program.

Other

We value a place where members can communicate with one-another.

Work location

3-5-2 Minamiaoyama, Minato-ku, Tokyo
Omotesando / Gaienmae Station, about 7 minutes on foot

Inquiry

Digital Circus recruitment
recruit@dgcircus.com

Please feel free to send any inquiries or questions to this address.
Selection flow
STEP1

Apply

STEP2

Preliminary selection of documents (Japanese version)

STEP3

Preliminary interview (HR)

STEP4

Secondary interview (technical / officer)

STEP5

1 day experience joining the company (* If you live overseas, the examination will be done by submitting the assignment) + third interview (representative)
Offer
* The interview will be conducted in Japanese. If you live overseas, all interviews will be conducted with Skype.
Interviews and tours are also available when coming to Japan.